Thai-Yoga Massage – Sidelying
Sunday 3.5.2020
18:00 - 20:00
webcal
-
iCal
-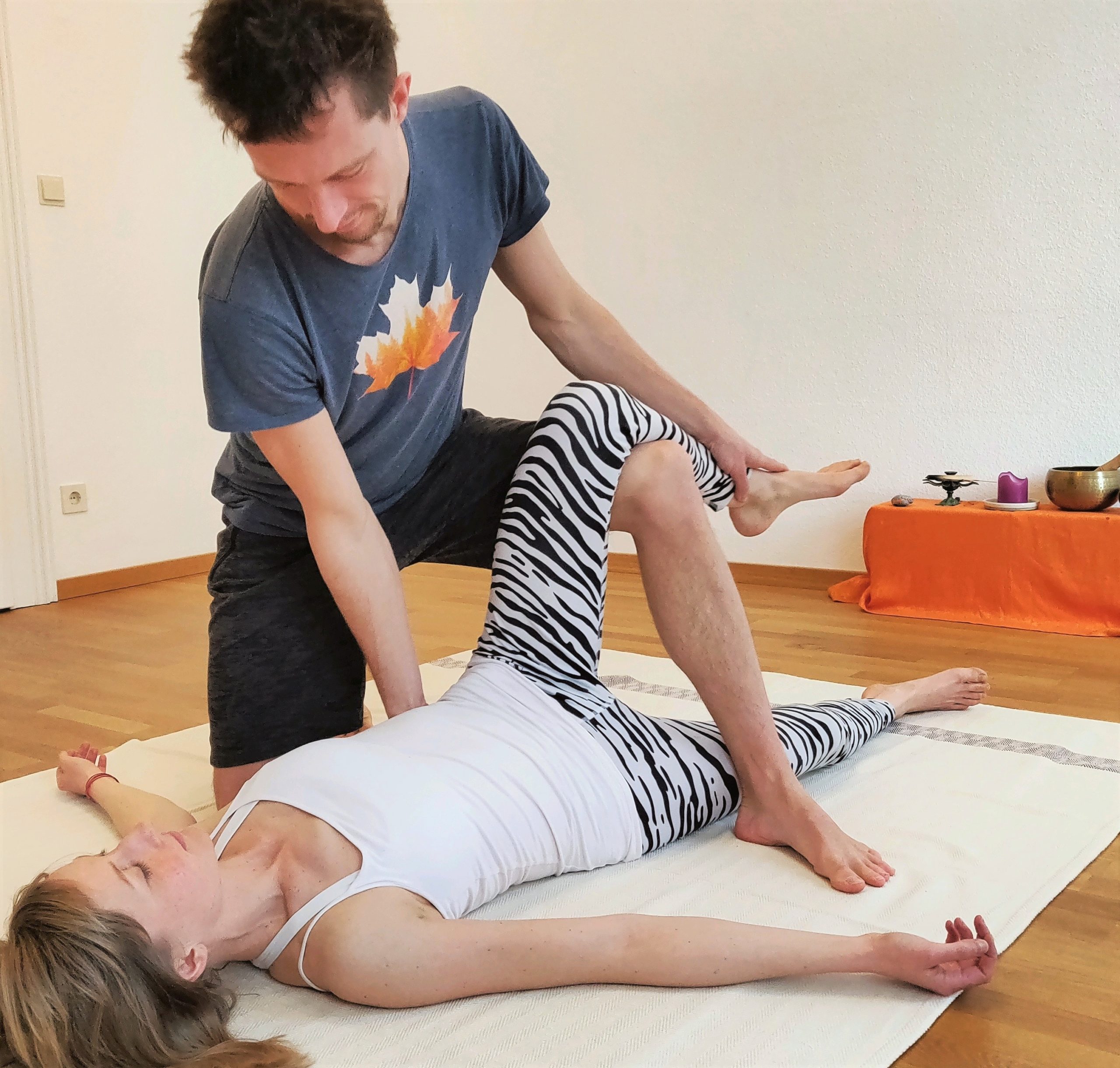 In these times of social distancing it is more important then ever to share some affectionate touch with our loved ones / the people in our house/community.
Every Sunday evening 6pm – 8pm CET you can join me for a session of Thai-Yoga-Massage. I will guide you through a sequence twice, so both of you get to receive and give.
(Read more about TYM below).
No previous experience required.
Each week I have a new sequence for you (focus for each session, see titel above). So there is new input for those who joined before. But every week is open for beginners as well.
Please have your space on the floor prepared with a couple of Yoga mats (or similar) and some blankets to make it nice and cozy. Ideally not too soft, to allow an accurate feeling for the right amount of weight/pressure.
For sidelying position 2 pillows would also be good.
After submitting the signup form (see below) you will receive a confirmation email with the link to join the session.
About Thai-Yoga-Massage
In this form of massage practitioner and receiver dive into a dance of movements, acupressure, stretches and twists, as they sink into a meditative state of flow and sensing. Different from e.g. Swedish massage, it uses less muscular effort, but rather gravity and leverage. For that reason it is also not practiced on a table, but rather on a mat on the floor. Originally offered by the monks, it is also seen as a spiritual practice, allowing the practitioner to sink into a meditative state, making space to connect with intuition and sensing the needs of the receivers body.
Costs
The suggested price for the session is 10-20€ per person. However, if you are in a financial crisis atm you can also join for less.
Thank you for supporting and appreciating my work!
Paypal: paypal.me/MitoMonkey
Bank transfer:
Michael Flohrschütz
IBAN: DE10 2004 1133 0400 5955 00
Registration
Please use this link if the embedded form doesn't display correctly/fully: https://form.jotform.com/200972456337358
---
I wish you all the best and look forward to a great session together!
---
Contact form if you have any questions:
Other upcoming events in this category: