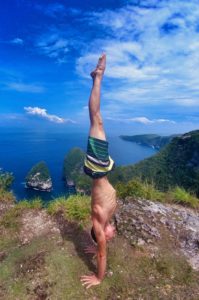 It seems like we will be stuck at home for another while. But that should not stop us from moving together!
So here is what is happening online atm:
Saturday 6.3.2021 _
Ground Flow - VERSCHOBEN
---
Online classes actually also have some good sides.
We do not have to travel to get to a studio.
We don't need to pay the rent for it, so classes can be a bit cheeper.
We can train and move with people from all around the world.
And we can record classes.
Some past sessions have been recorded ("Movement & Mobility", "Handstand" and "Guided Thai-Yoga-Massage") . If you are interested in my classes, but can not join on those dates, contact me for a link to the videos.
---
Apart from the live classes, you can also book me for a personal taining/coaching or to receive a Thai-Yoga-Massage.
---