Summer is here, and we can train in the park again. However the weather is quite unpredictable, so I want to offer you 2 options:
If the weather is nice/dry, we offer 2 hours of Multi-Level AkroYoga in the Englischer Garten. Topic: "Ninja Skills"
If it should be rainy/wet, I offer 1,5 hours of solo acrobatic practice ONLINE.
After submitting the signup form (see below) you will receive a confirmation email with the link to join the session online.
Ninja Skills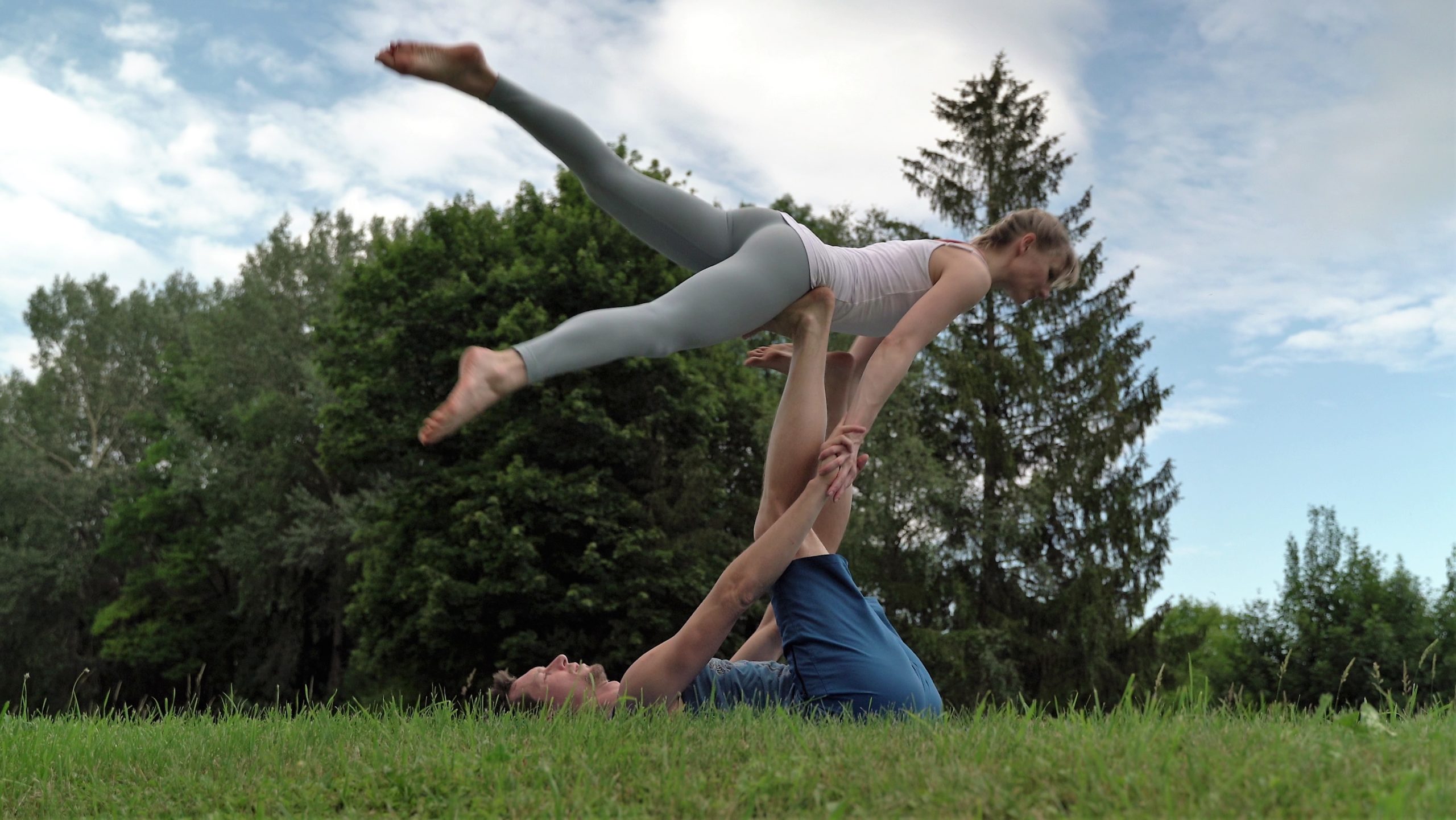 Ninjas are known to move subtle, lissome, precise and silent. In this workshop we will develop these skills in our movements – solo, in pairs, upside down, and of course in partner acrobatics.
If you already know the famous "Ninja Star" washingmachine, you can look forward to nice variations and progressions (even for those who have joined a Ninja Skills class with me before).
If you don't, no problem. You're about to find out what it is 😉
Multi-Level means we simultaneously offer variations for different levels of experience. Beginners are welcome.
After submitting the sign-up form you will receive a confirmation with the exact location.
Ideally you come with 2 close friends to minimize the contact. But you can of course also come alone.
As far as I understand, if we set fixed teams at the beginning and collect all contact info for tracing, we are fine.
If you would like to join, but are not in Munich, send me a message via the contact form below, and I will stream the class online as well.
Solo Akro
If the weather is rainy/wet, I still want to train with you, but we can all stay at home.
The focus here will be primarily skills for acroyogis and partner-acrobats. Optimal tension, upside down control and spacial awareness for flyers, balance and stability for bases.
Please have a big pillow or bolster prepared and some books (ideally big ones). A (yoga) mat will definintely also be useful 😉
Just like AcroYoga is not only for young athletic people. This practice is also available to any (more or less) healthy person of almost any age. You might need a bit of space for it though.
It will challenge and train your movement and body intelligence, your balance and coordination. We build up mobility, power and subtleness. But most of all we want to enjoy the practice. It should leave your with a pleasureable, grounded yet light feeling of connection to your body and your surroundings.
After submitting the signup form (see below) you will receive a confirmation email with the link to join the session online.
Costs
The suggested donation for each the acroyoga session is 20-30€. For the solo acro practice 15-20€. However, if that is too much for you atm you can also pay less.
Thank you for supporting me and appreciating my work!
Either: paypal.me/MitoMonkey
or bank transfer:
Michael Flohrschuetz
IBAN: DE10 2004 1133 0400 5955 00
Registration
Sign up here:
If the form doesn't show completely/correctly, use this link: https://form.jotform.com/202022840481343
---
Looking forward to move with you!
Mito