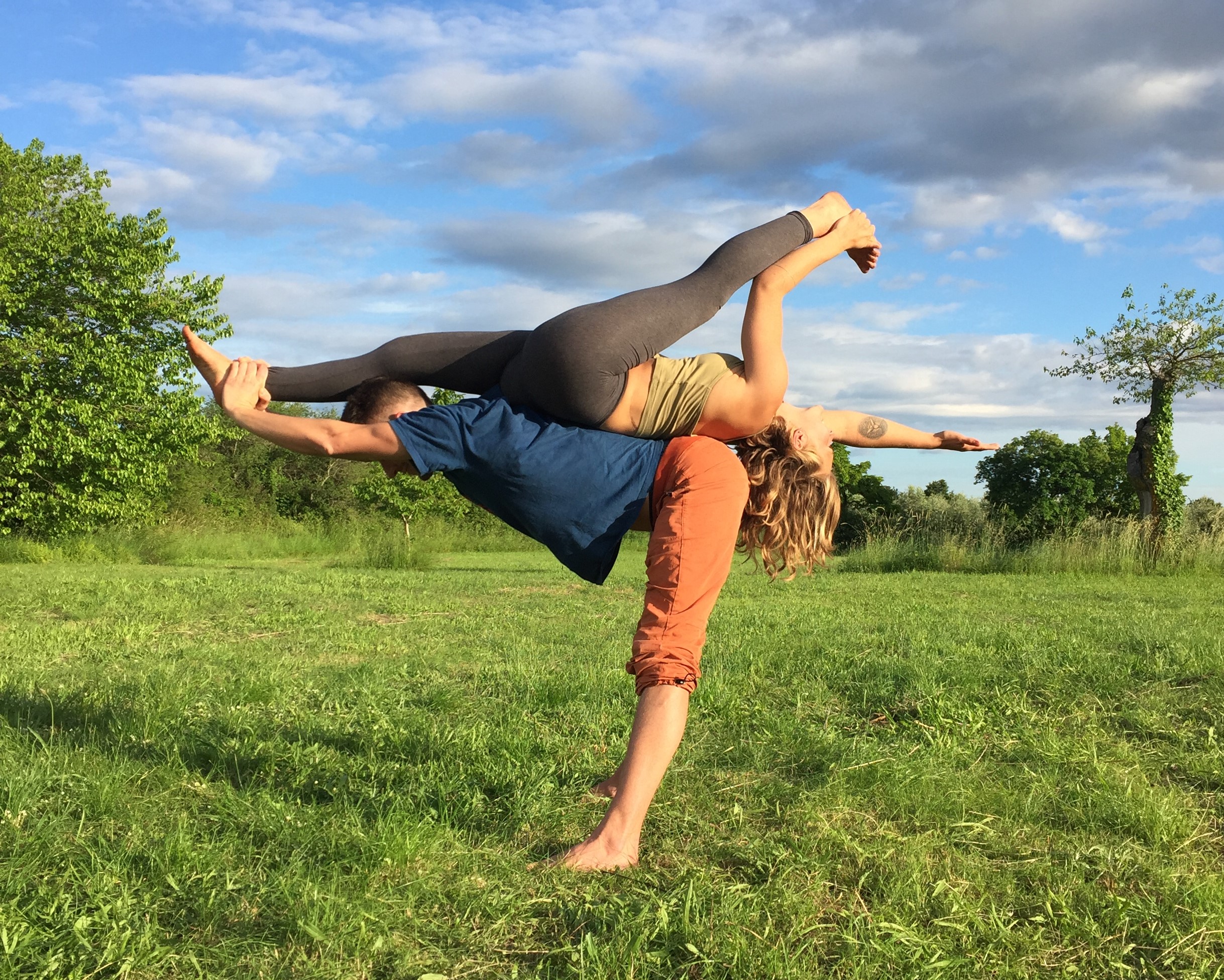 In these times of social distancing it is more important then ever to share some nice touch and movement with the people around us.
This Saturday, together with Vero (Ohlala Yoga), I will offer you a partner movement session: A little partner-yoga-sequence, some calibrations and lifts, some games and drills to get you a bit sweaty as well.
Being stuck together in a (for some of us small) apartment can bring up all kinds of emotional topics and make life together much more challenging than normally and necessary. Moving together can be a great way to re-calibrate and re-align our interactions and get into a shared flow (again).
You'll be surprised how much we can do with limited space and without props.
Having Yoga mats at hand will be nice, but a carpet (or so) will also do.
No previous experience required.
Technology
Zoom link for Saturday April 4th: https://us04web.zoom.us/j/168129873
No registration required.
Please be ready and join the Zoom meeting 5-10 Minutes before 6 pm, so we can start on time.
Price
The suggested price for the session is 20€ per couple. However we offer to join for free, to make it available to those of you who lost (most of) their income in this current Corona crisis (like us). So basically you can choose to donate what ever feels right/appropriate for you.
Paypal: paypal.me/MitoMonkey
Bank transfer:
Michael Flohrschütz
IBAN: DE10 2004 1133 0400 5955 00
---
I wish you all the best and look forward to a great session together!
---
Contact form if you have any questions: