Online handstand training
Wednesday 20.1.2021
18:00 - 19:15
webcal
-
iCal
-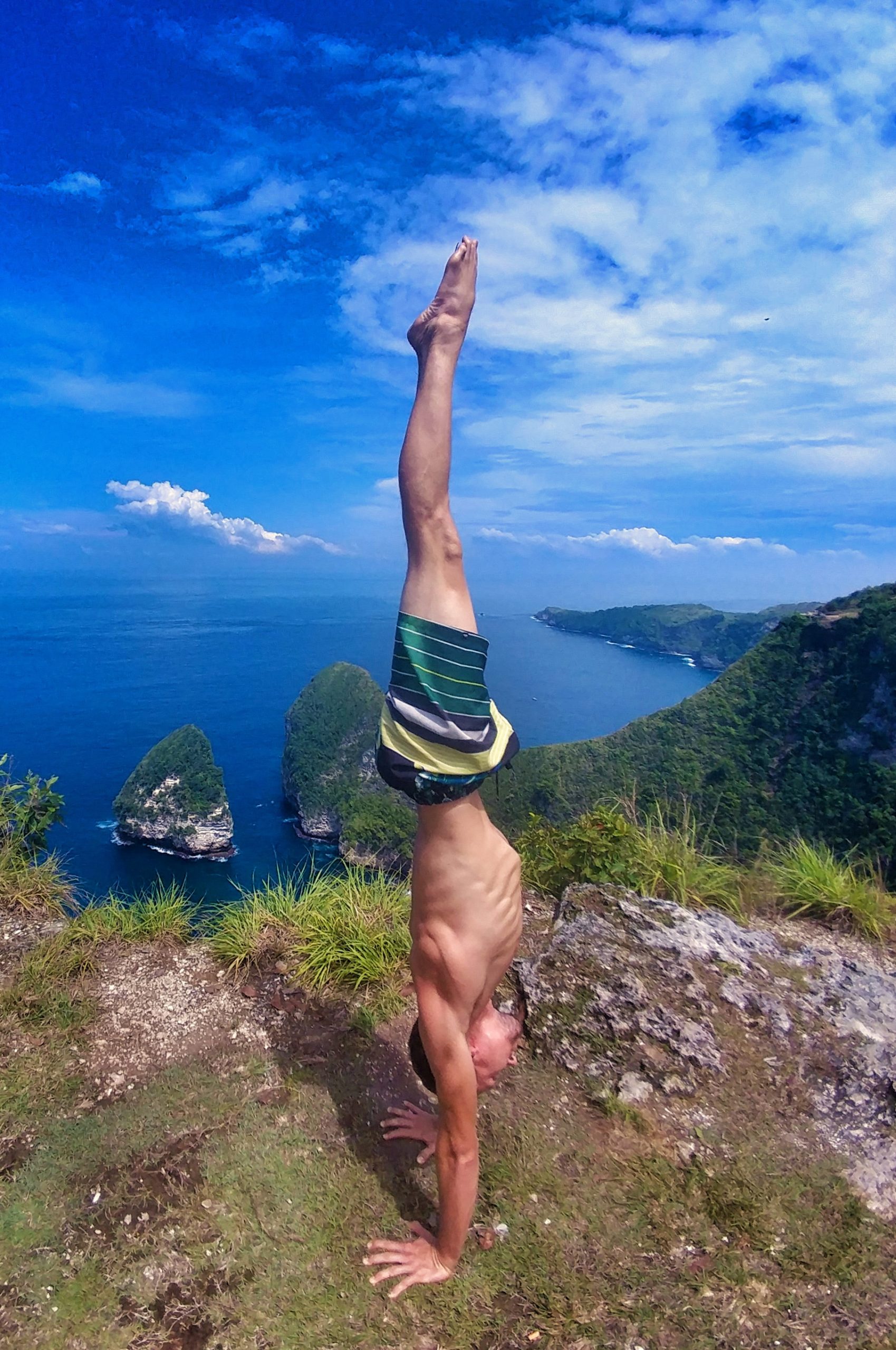 Every Wednesday from 6 pm to around 7:15 pm CET we meet online to train our mobility, strenght, balance, coordination, body awareness and of course HANDSTANDS !
Class will be taught in German language, unless an English-only speaker is joining.
Each week has different focus isolating bodyparts or aspects, and then integrating them into the big picture.
There will usually be a bit of theory, but my main goal is to keep it experiential and playful. Prepare for a well-rounded, safe, healthy and joyful training routine.
Handstand is the general "theme", but we use it to improve posture, awareness and gain physical and mental freedom.
Rather than pressing each student into the same box, trying to copy an ideal posture, I believe in variability and options to enable the body to choose what works best at any given moment.
Open for beginners, but also handstanders who practice for a while already will benefit. Only prereq: You should be able to somehow kick up you bottom above your hands for a second.
On request, the session can be recorded and available for 1 week. (Live participants should never be visible in the recording.) So you can repeat the exercises as many times as you want during that week, or simply skip the live class if it doesn't fit your calender and train whenever you perfer to do so.
What you need
A mat (yoga mat or similar), a wall and a portion of curiosity.
Costs
Regular drop-in price: 13 €
New student offer: 50% discount for your first class (= 6,50 €)
Pay-what-you-can (this is a special Corona offer for financially hard times)
Registration
Use this link if the form above does not display correctly: https://form.jotform.com/203444338745357
---
Looking forward to flip the world upside down with you!
Other upcoming events in this category: