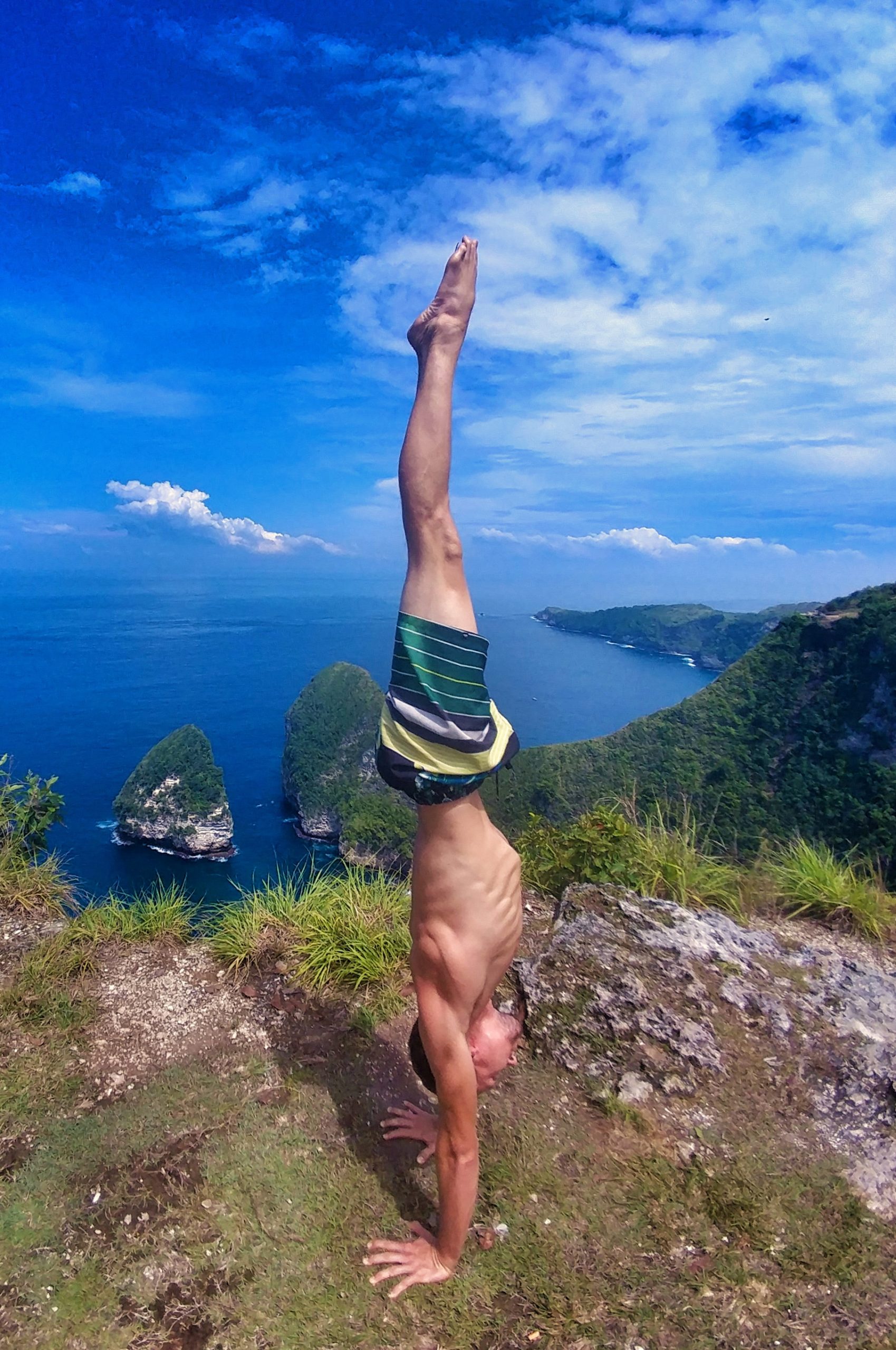 In diesem online Workshop werden wir uns progressiv, sicher und spielerisch mit dem Handstand beschäftigen.
Wir lernen auf den Händen zu balancieren und unsere Köperteile so zu stapeln dass die stabilen Knochenstrukturen das Gewicht effizient tragen.
Ganz nebenbei bauen wir Beweglichkeit, Kraft, Balance, Koordination und Körperbewusstsein auf.
Offen für Anfänger, aber auch Teilnehmer die schon seit einiger Zeit Handstand üben können Neues entdecken.
Einzige Voraussetzung: Du solltest im Stande sein irgendwie deinen Hinter über deine Hände zu bekommen und ein paar Sekunden dort zu halten (gegen die Wand).
Natürlich gehört auch ein bisschen Theorie dazu, aber vor allem geht es ums Erfahren und Erforschen.
Was Du für den Workshop brauchst:
Eine Yoga Matte (oder ähnliches) für liegende Übungen, ein Stück Wand als Balancehilfe und eine Portion spielerische Neugier.
Anmeldung
Der Workshop läuft über den Jim EV und ist für gratis Mitglieder. Die Mitgliedschaft kostet 42€ im Jahr und bietet noch viele weitere tolle Workshops sowie Trainingsmöglichkeiten in verschiedenen Turnhallen in München (wenn diese wieder offen sind).
https://www.jimev.de/workshops-und-kurse/akrobatik/kurs/handstand-basics-mito
---
Looking forward to flip the world upside down with you!