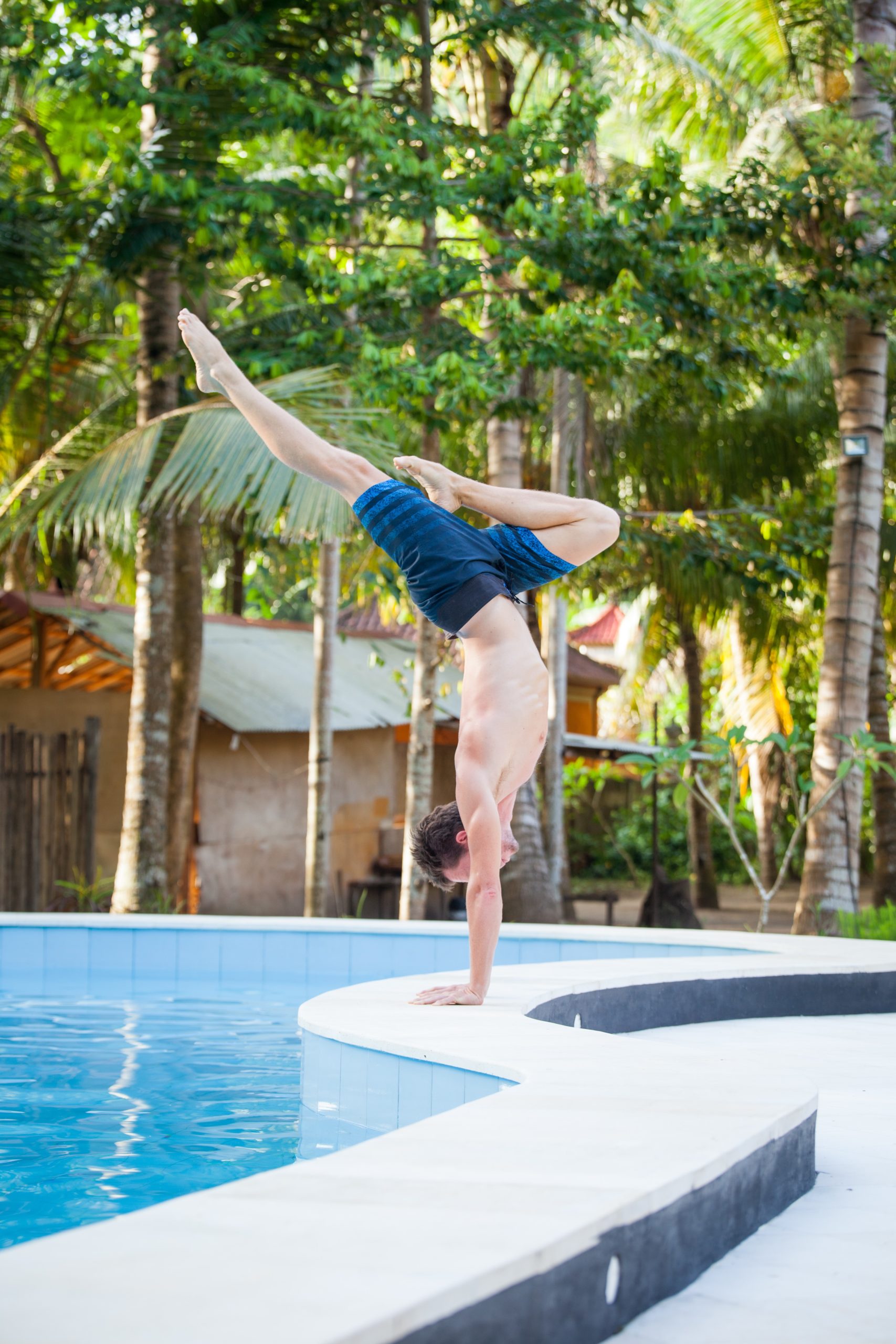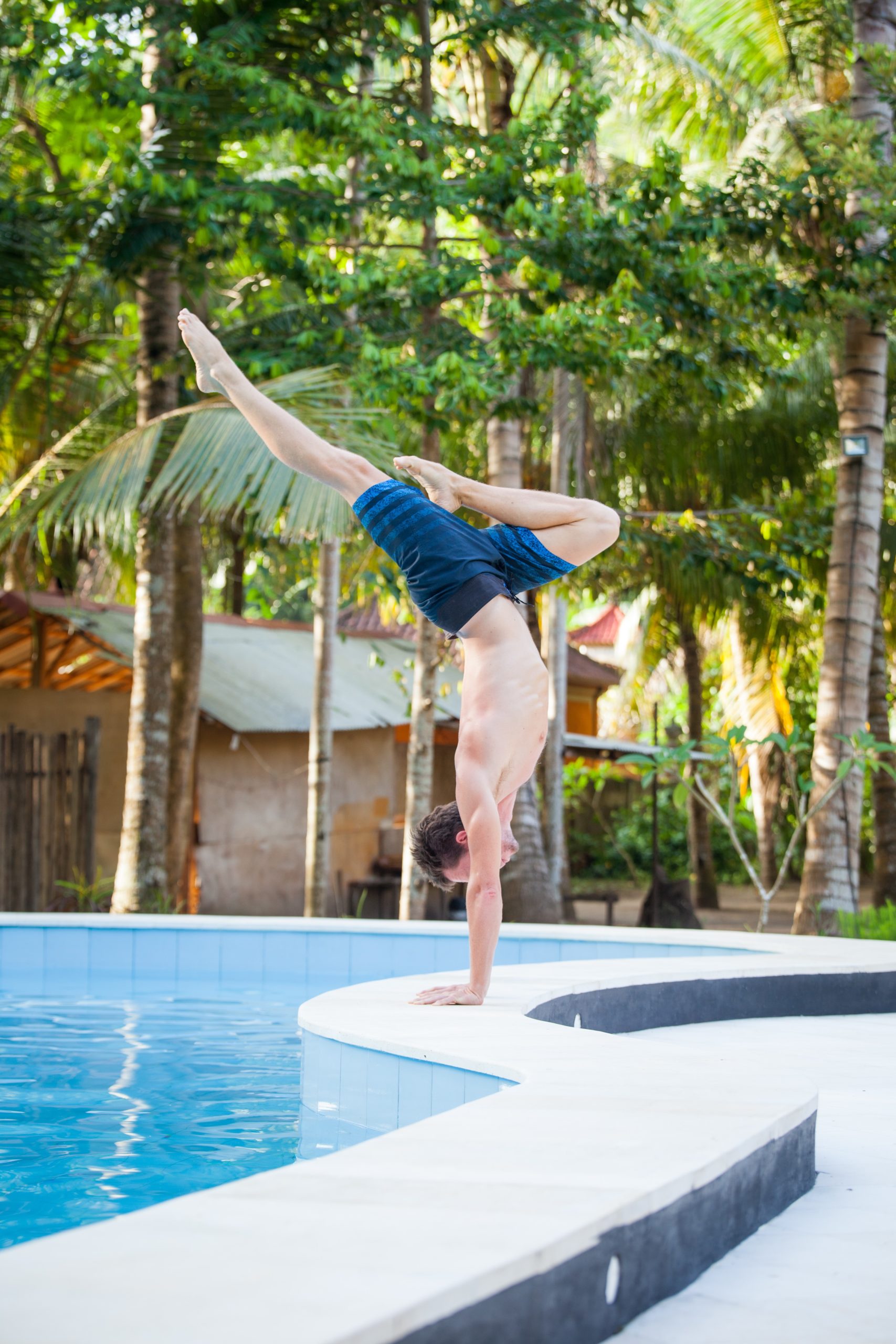 In these sessions I will guide you through a series of drills and exercises to improve your handstand and general mobility. Beyond just learning a cool pose, we use the journey to a nice solid handstand to increase bodyawareness, coordination and balance.
Some experience necessary!
This is the intermediate training for people, who are already able and (more or less) comfortable kicking up into a handstand against the wall, and hold it there for at least 10seconds.
If you are relatively new to handstand training and want to work on the basics, contact me for a beginner training.
Each week there is a different topic/focus (see page title), so always some new input for people who joined before. But it is not necessarly progressive, so each session is also open for new people.
We do this training every Wednesday evening from 6:30 pm to around 8 pm CET.
After submitting the signup form (see below) you will receive a confirmation email with the link to join the session.
When there is nice weather in Munich, you can join me offline and outdoors in a park as well. Please use the contact form below so we can arrange a meeting point.
What you need
A mat (yoga mat or similar), a wall or tree, some water and a portion of curiosity.
Costs
The suggested "donation" for each session is 10-20€. However, to include everyone interested, YOU get to choose how much is appropriate for you at the moment.
You can pay in cash on site, via paypal.me/MitoMonkey, or by bank transfer to:
Michael Flohrschuetz
IBAN: DE10 2004 1133 0400 5955 00
Registration
Sign up here: https://form.jotform.com/200972770667363
---
Looking forward to move and train with you!