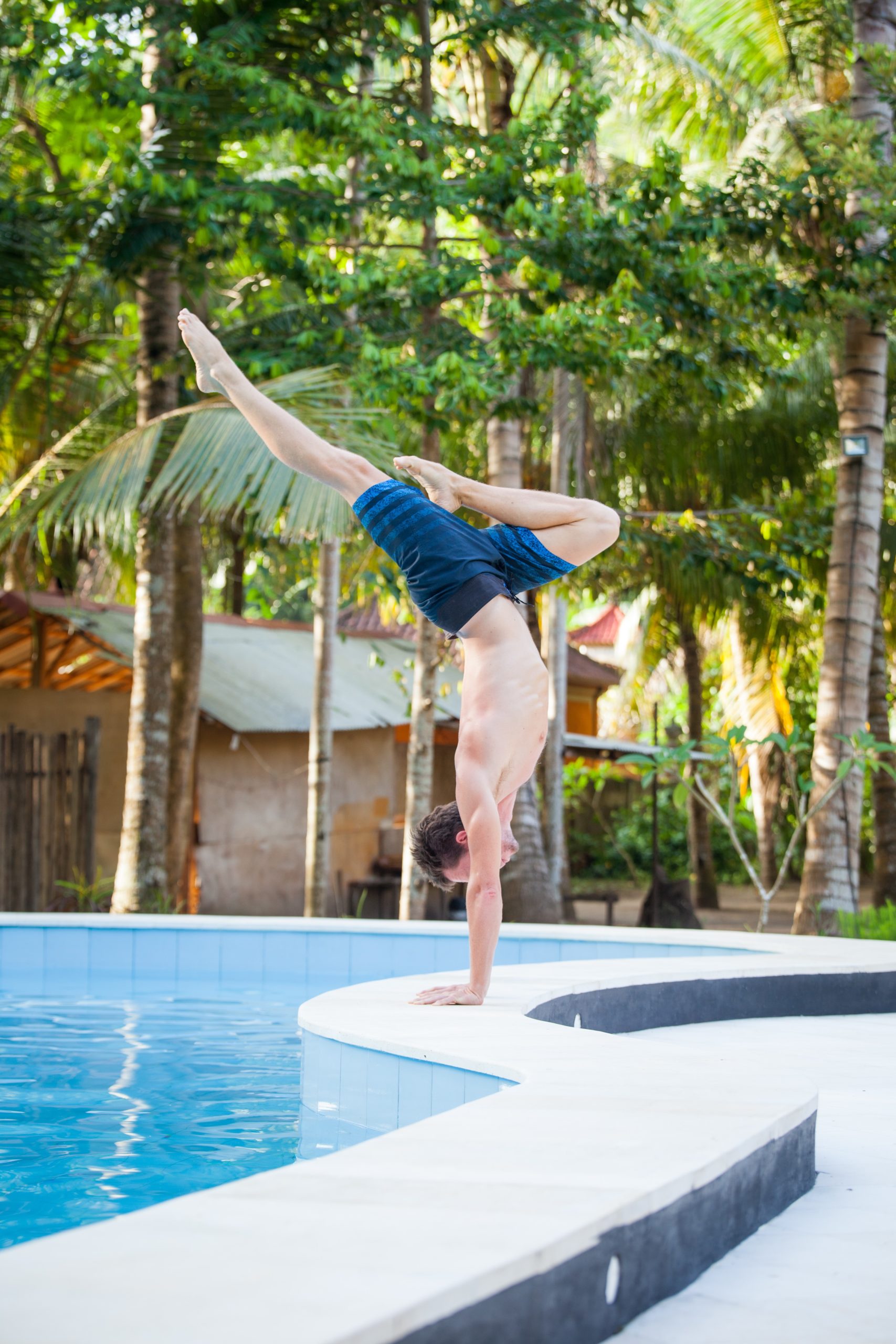 UPDATE: Everyone who signed up should receive the link to join 1 hour before the training. If you did not get it please let me know. If you want to join more spontaneously, here it is as well: https://us04web.zoom.us/j/714669995
~~~ Falls Du eine Beschreibung auf Deutsch möchtest kontaktiere mich bitte. ~~~
In this session I will guide you through a series of drills and exercises to improve your handstand and general mobility (focus: shoulders and hips).
We will start with a bit of warm-up (including some body awareness and embodiment elements) with general strengt and mobility exercises, leading into handstand specific drills. At the end we will do a little self massage to cool down and recover.
If it works well and we all like it, this may become a weekly session.
I scheduled it for 1 hour for the first try, but we might go a little over time.
What you need
You will need to find a good space in your home where you don't have to be afraid to kick something or someone or fall onto something. It would be great if you a wall for some exercises to help with the balance. Furthermore a yoga mat or something similar to do laying exercises, and a little bench/chair or something like that.
For all the exercises there are options that can be done alone, but doing it with a partner is nice and can be very helpful.
Technology
I am still figuring out what is the best technology. In the sign-up form (see below) you get to choose your preferred options. Zoom works well, but let's see what the majority wants.
Costs
Since some of us are struggling financially in this crisis more then others, I want to keep it open to join without payment/donation. But I should also mention then I am among those who lost basically their complete income and would highly appreciate a donation if you liked the session.
Either: paypal.me/MitoMonkey
or bank transfer:
Michael Flohrschuetz
IBAN: DE10 2004 1133 0400 5955 00
(If both those options do not work for you, please contact me I'm sure we'll find a solution.)
Registration
In the future I hope to be able to do this without registration, but for now it is very useful for me to evaluate your interest and preferences. Thanks for taking a few minutes to support me on this.
If it is not displayed correctly below please click the following link: https://form.jotform.com/200824774708359
Looking forward to move and train with you!