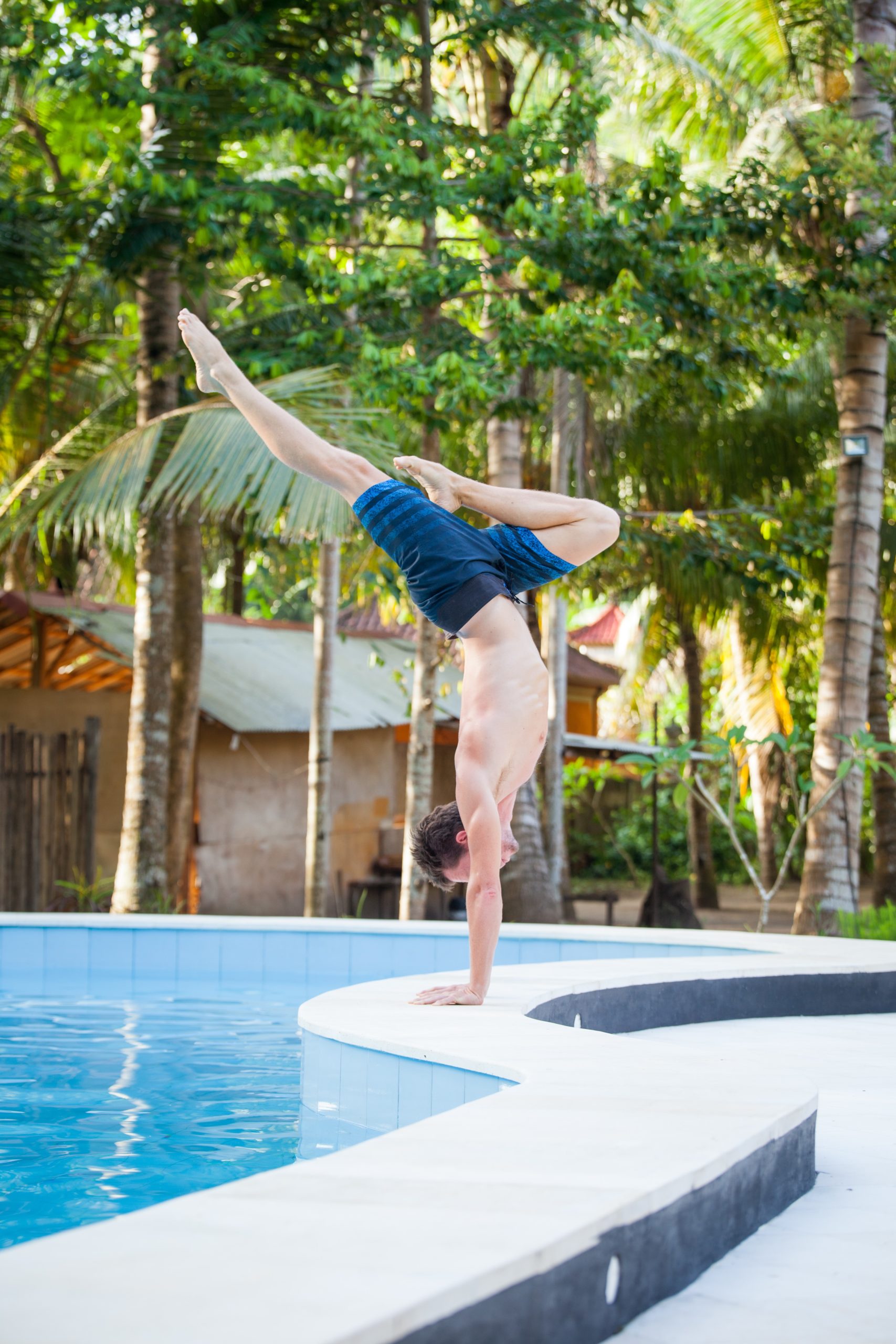 In this sessions I will guide you through a series of drills and exercises to improve your handstand and general mobility (main focus: shoulders, spine and hips).
We will start with a bit of warm-up (including some body awareness and embodiment elements) with general strengt and mobility exercises, leading into handstand specific drills. At the end we will do a little self massage to cool down and recover.
No previous experience required.
We will do this every Wednesday evening 6 pm to around 7:30 pm CET. At least until the end of the lock down, maybe even continuing afterwards. The link to the session (usually Zoom) can be found here a couple of days before each session (usually Monday).
Link for April 1st: https://us04web.zoom.us/j/254575548
No registration required.
Please be ready and join the Zoom meeting 5-10 Minutes before 6 pm, so we can start on time.
What you need
You will need to find a good space in your home where you don't have to be afraid to kick something or someone or fall onto something. It would be great if you a wall for some exercises to help with the balance. Furthermore a yoga mat or something similar to do laying exercises, and a little bench/chair or something like that.
For all the exercises there are options that can be done alone, but doing it with a partner is nice and can be very helpful.
Costs
The suggested "donation" for each session is 15€. However I offer to join for free, to make it available to those of you who lost (most of) their income in this current Corona crisis (like me). So basically you can choose to donate what ever feels right/appropriate for you.
Thank you very much!
Either: paypal.me/MitoMonkey
or bank transfer:
Michael Flohrschuetz
IBAN: DE10 2004 1133 0400 5955 00
(If both those options do not work for you, please contact me I'm sure we'll find a solution.)
---
Looking forward to move and train with you!