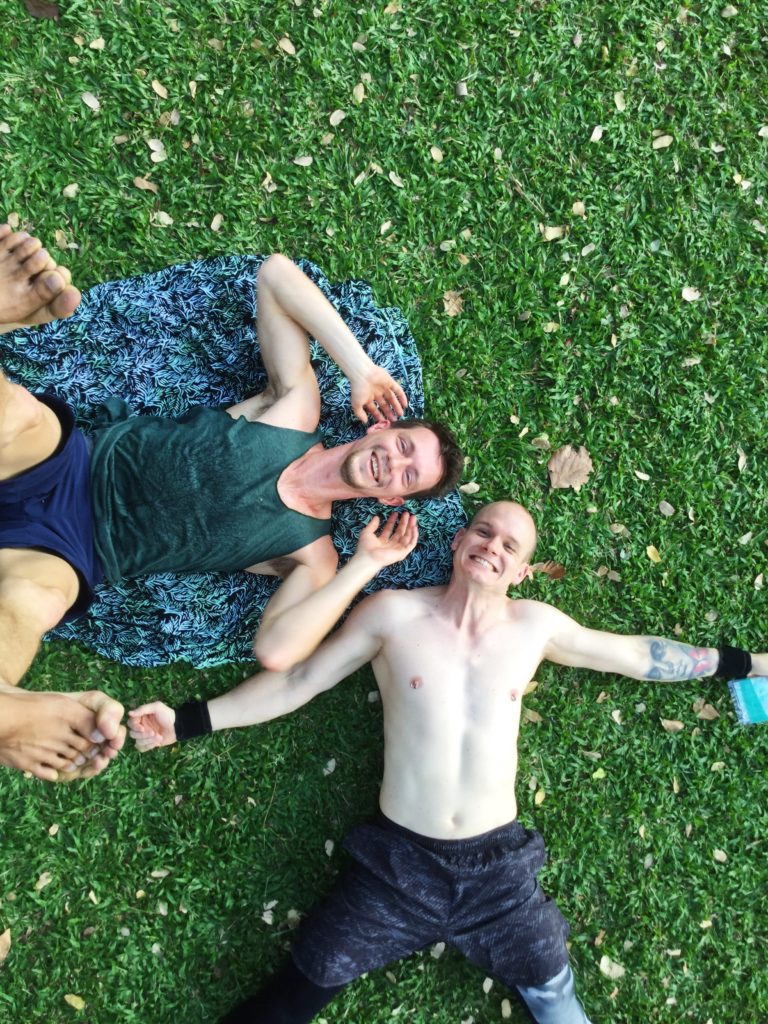 Floorwork
I love flying! But I also love to feel the earth. To feel centered, held and supported.
The floor is a fantastic friend to play with, and a great training partner, not just a hard restricting surface.
Moving on the floor can invoke a deep feeling of grounding. For me, moving on the floor, rolling around, diving into that contact is an amazing journey to more presence, awareness and connection. I feel so embodied as well as rooted yet light afterwards.
The floor is also a very clear reference for the supleness and smoothness in our body and our movements. If the floor feels hard, it is not the problem of the floor, but how we approach it.
So in this session we will roll around on the floor, find ways to move super efficient and soft, but in the end you will definitely feel that you have been moving and a good connection to your body.
Floor"work" sounds maybe not like a think to do after "work" 😉 But actually it is a lot of fun, quite relaxing and intense at the same time.
No experience required.
After submitting the signup form (see below) you will receive a confirmation email with the link to join the session.
What you need
… is basically enough space (it is hard to set a number, but I would say minimum 6-7 square meteres, better more). Ideally wooden floor, so you can slide and it's not as cold and hard as tiles or stone. Long pants and sleeves, as well as socks will make it a lot more comfy.
Costs
The suggested "donation" for the session is 10-15€. However, if you are in a financial crisis atm you can also pay less.
Thank you for supporting me and appreciating my work!
Either: paypal.me/MitoMonkey
or bank transfer:
Michael Flohrschuetz
IBAN: DE10 2004 1133 0400 5955 00
(If both those options do not work for you, please contact me I'm sure we'll find a solution.)
Registration
If the embeded form doesn't show fully/correctly, please use this link: https://form.jotform.com/201051944781352
---
Looking forward to move and train with you!