Samstag 12.12. _ 12:30-15:45 Uhr _ Akroyoga für Einsteiger
Sonntag 13.12. _ 12:30-15:45 Uhr _ Akroyoga Multi-Level
For English please use the translator in the sidebar, or send me a message via the contact form below. All workshops can be taught in English on request.
Akroyoga für Neulinge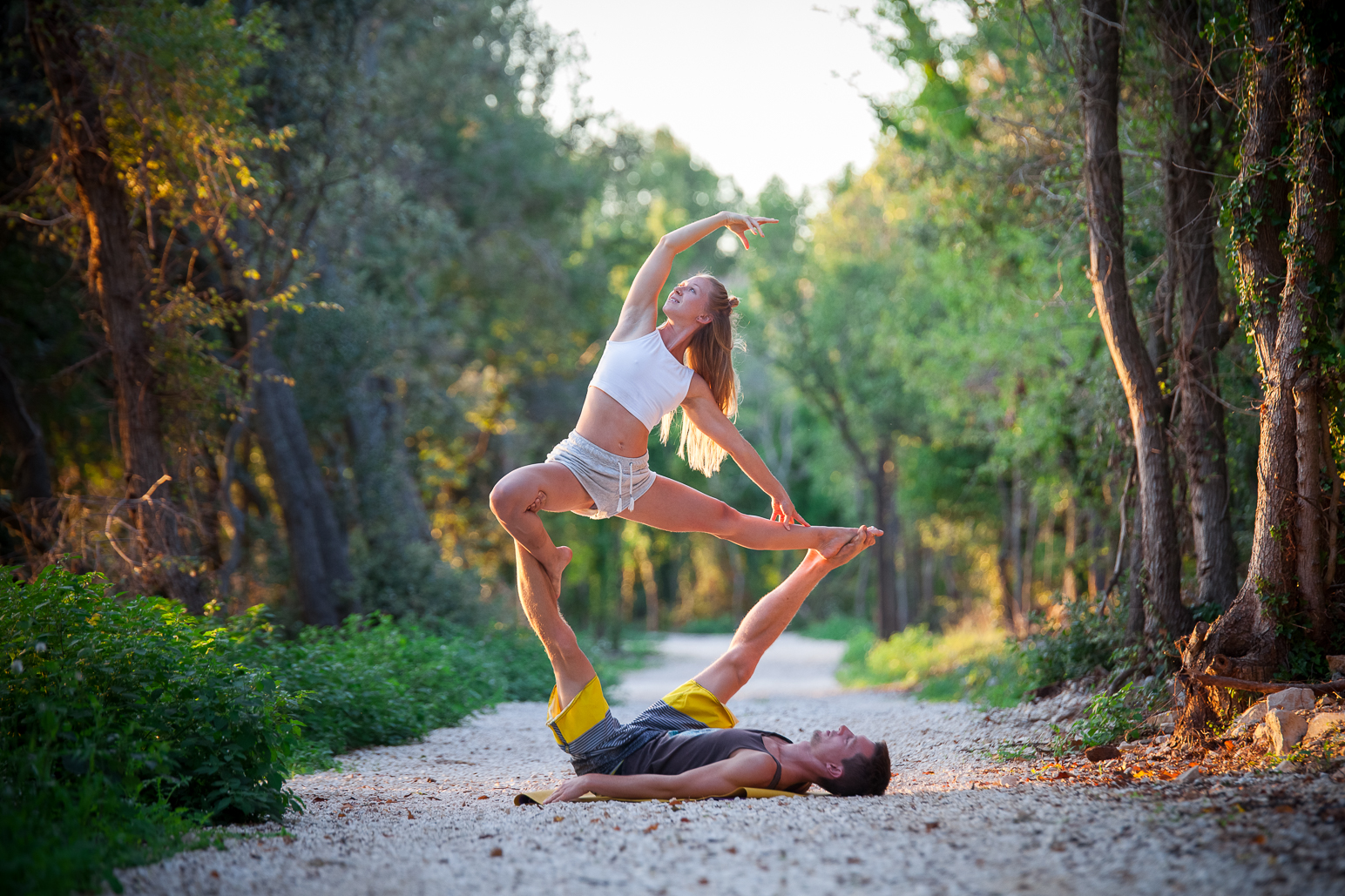 Dieser Workshop ist für alle die neu sind in der Welt des Akroyoga. Egal ob ihr es noch nie ausprobiert habt oder schon ein paar erste Flugstunden absolviert habt. Hier bekommt ihr einen sicheren und freudvollen Einstieg.
Samstag 12.12.2020
12:30-15:45 Uhr (inkl. 15 Minuten Pause zum Lüften)
Alle wichtigen Grundprinzipien und -Begriffe des AcroYoga werden anschaulich und erfahrbar erklärt und geübt. Besonderer Fokus liegt auf einer sicheren und nachhaltigen Praxis, sodass ihr danach auch sorgenfrei an Multi-Level Workshops, Jams usw. teilnehmen könnt. Aber vor allem soll es Spaß machen und das spielerische innere Kind hervorlocken.
Auch wenn Du schon einige Basispositionen kennst wirst Du hier sicher einige neue Tipps, Tricks und Positionen lernen.
Du kannst gerne alleine oder mit Partner kommen.
Wenn Du mehr darüber erfahren willst was Akroyoga ist und warum Du es ausprobieren solltest, hier ein Artikel von mir: Akroyoga – Jeder kann Fliegen!
Preise:
"Winner Mindestpreis" für JiM e.V. Mitglieder: 10€
Regulär für JimEV Mitglieder 30 €
Für Externe 35 €
Akroyoga Multi-Level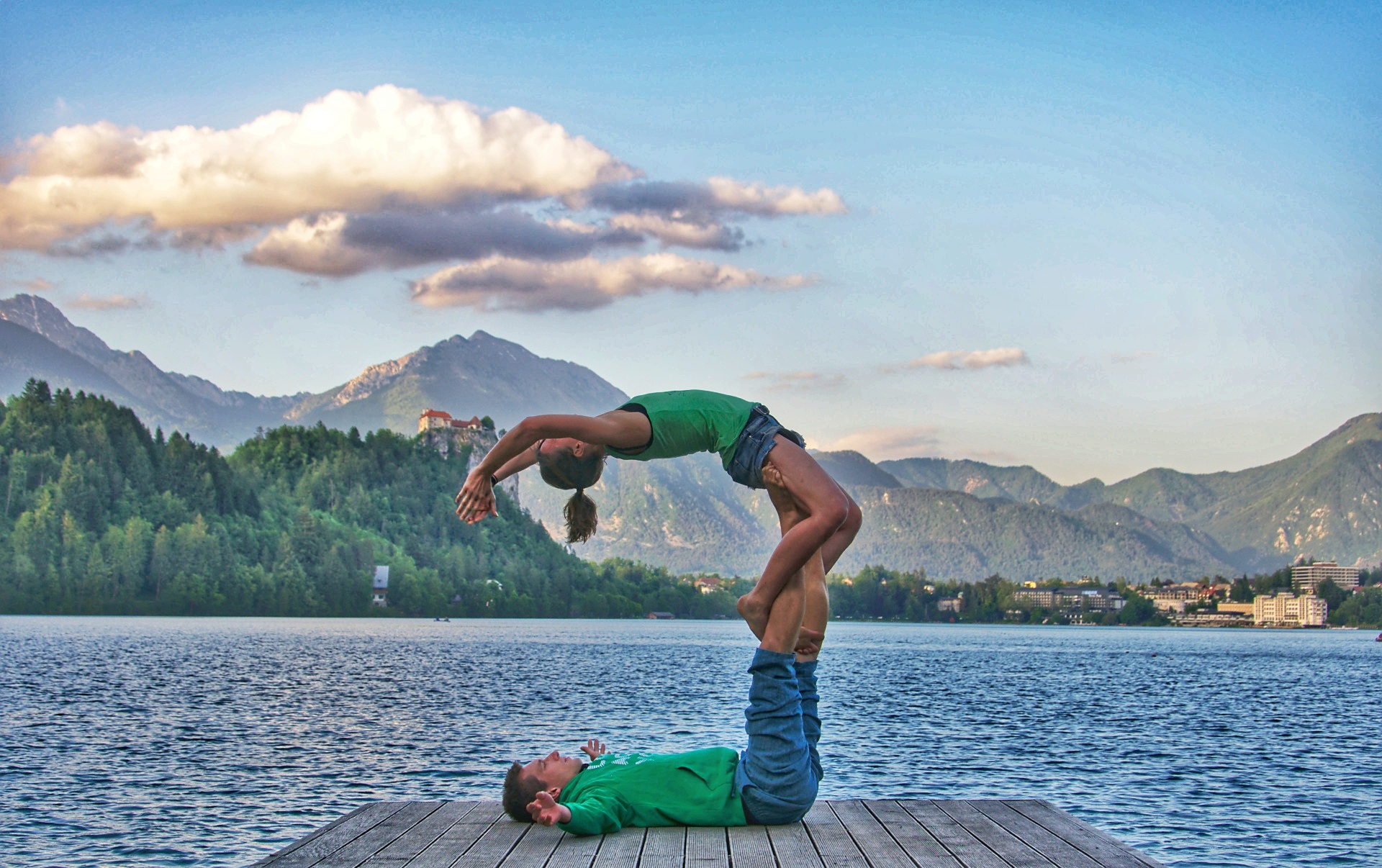 "Spider Monkey Rolls" – Rollende Waschmaschinen, optional mit Pops und Ikarian.
Sonntag 13.12.2020 – 12:00 bis 15:45 Uhr (inkl. 15min Pause zum Lüften)
Inhalte & Ablauf: Warmup, Partnerübungen, Handstand Training, Partner Akrobatik, Cooldown (meist Thai-Yoga-Massage)
Offen für alle die schon einigermaßen die Basics beherrschen mit Optionen für Fortgeschrittene. Multi-Level heißt ich werde einfachere und schwerere Optionen anbieten sodass für alle was dabei ist. Komplette Neulinge bitte ich erstmal einen Grundlagen Workshop zu besuchen.
Du kannst gerne alleine oder mit Partner kommen.
Preise:
"Winner Mindestpreis" für JiM e.V. Mitglieder: 10€
Regulär für JimEV Mitglieder 30 €
Für Externe 35 €
Covid
Die Anmeldung ist zwingend erforderlich da maximal 19 Teilnehmer pro Workshop erlaubt sind!
Falls Du doch nicht kommen kannst melde dich bitte möglichst bald ab, damit der Platz frei wird für andere.
Die derzeitigen Sicherheitsvorschriften erlauben uns nach wie vor alle Workshops wie geplant abzuhalten. Natürlich haben wir auch ein Hygienekonzept, u.A.:
– Masken in allen Gemeinschaftsbereichen (nicht während dem Training)
– Training in festen Gruppen von maximal 5 Personen
– Lüften nach spätestens 120 Minuten
– Maximal 15 Personen in der Halle
– Desinfektion der Kontaktflächen (zB Türgriffe) nach der Trainingseinheit
Falls ein Teilnehmer vor dem Workshop Krankheitssymptome bemerken würde: bitte meldet euch direkt bei uns und geht nicht zum Workshop. Keine Angst: die Teilnahmegebühr werden wir erstatten – das Geld darf kein Grund sein, in so einer Situation andere in Gefahr zu bringen.
Ort
Alle Workshops finden in der Turnhalle der Grundschule an der Jenaer Straße 3 statt, in 80992 München-Moosach.
https://drive.google.com/open?id=1bVJF4kcVtZN8b1ZnwKLZEOgp-qk&usp=sharing
Auf der Karte ist genau der Eingang markiert.
Kosten
Die Winner Workshops sind ein Spezialangebot für die Mitglieder des Jim EV und von der Corona Krise betroffene Artisten.
Die Idee ist für die Mitglieder des Jim EV (und auch Externe die es vielleicht werden wollen) auch in diesen schwierigen Zeiten ein tolles Angebot zu schaffen. Außerdem wird Artisten, die beruflich von der Corona-Krise betroffen sind, eine gute Möglichkeit geboten, mit ihrem Können Geld zu verdienen. Es soll eine "Win-Win-Win" Situation entstehen, die Mitgliedern, Künstlern und Verein hilft. Deshalb nennt sich diese Workshop-Serie die JiMeV-"Winner"-Workshops.
Konkret heißt das:
JiM e.V. Mitglieder dürfen den Workshop zu einem stark vergünstigten Preis buchen (ca. ein Drittel des normalen Preises)
Wir motivieren Euch, den Workshopleiter zu unterstützen und vor Ort eine zusätzliche Spende zu geben
Natürlich dürfen auch Nicht-Mitglieder an einem Workshop teilnehmen – zum regulären Preis, …oder noch schnell bei JiM e.V. den Mitgliedsantrag ausfüllen, das geht online und gilt ab sofort für das Spezialangebot
Anmeldung
Falls das Anmeldeformular nicht korrekt/vollständig angezeigt wird klick einfach hier.
Fragen?