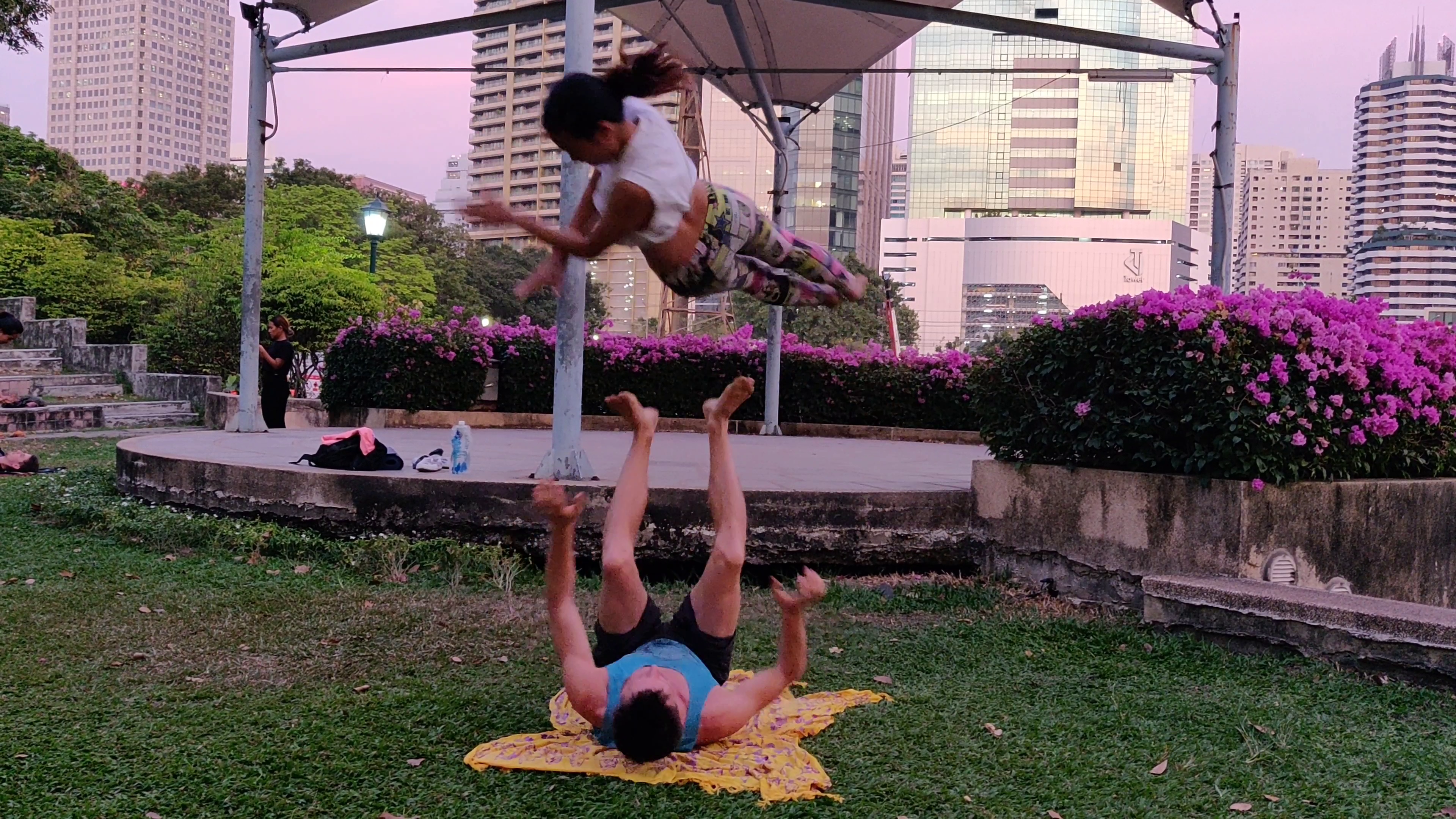 Update: Der workshop am 8.3. musste leider abgesagt werden.
Im Frühjahr 2020 möchte ich mit euch in einer Serie von 4 Workshop tief in die Themen Pops und Ikarian eintauchen.
(For English please use the translator in the sidebar, or send me a message via the contact form below. All workshops can be taught in English on request.)
Die Workshops bauen zum Teil aufeinander auf, es ist aber nicht erforderlich an allen Terminen teilzunehmen. Wo möglich werde ich einfachere und schwerere Optionen anbieten.
Teilnehmer sollten stabil sein in einigen Flows/Waschmaschinen, die Basics von Foot2Hand kennen und ein bisschen Vorerfahrung mit Pops ist sicher auch hilfreich.
Einen kalibrierten Partner zu haben kann hilfreich sein (je nach persönlicher Zielsetzung), ist aber nicht erforderlich. Du kannst gerne auch alleine kommen.
Jede Einheit besteht aus: Warmup, Partnerübungen, Handstand Training, Partner Akrobatik, Cooldown (meist Thai-Yoga-Massage)
Daten & Themen
Sa 15.2. _ Straight leg
Sa 22.2. _ Bent leg – ABGESAGT
So 1.3. _ Star
So 8.3. _ Bed and Log – ABGESAGT
Jeweils 16 bis 19 Uhr.
Kosten
25 – 35€ pro Workshop nach Selbsteinschätzung
Ort
Yoga-Gauting.de
Yoga & Massage Zentrum Gauting
Leutstettener Straße 3
82131 Gauting
Anmeldung
Falls das Anmeldeformular nicht korrekt/vollständig angezeigt wird klick einfach hier: https://form.jotform.com/200153644480347
Fragen?