Welcome to the monkey island retreat!
A week of movement, acrobatics, Yoga, bodywork, community, nature, beach, jungle, ocean, laughter, sweat and bliss in the stunning scenery of a tropical island in Thailand. 
Immerse yourself in vibrant pure nature, joy of play, new friends, & good vibes!
Daily schedule
We will have at least 3 group sessions per day. Our daily schedule will start with Yoga in the morning. After a yummy breakfast we will continue with an intense session of Acroyoga and inversions.
Some of the afternoons we will offer more group classes (various explorative movement forms, games, dance, CI, Thai-Yoga-Massage), but there will also be enough opportunity to enjoy on the beach, go snorkeling, explore the island or just chill in a hammock.
In the evenings we dedicate our time to the lunar aspects: bodywork, Thai-Yoga-Massage, yin yoga, meditation. Some of the evenings will also be free to hang out, chat, chill, read, what ever you desire.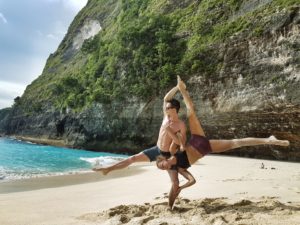 For whom is the retreat
It doesn't matter if you have zero experience with Acroyoga, yoga, bodywork, etc., or already practice for a while. We will make sure everyone gets their dosage of matching input. Beginner/Intermediate participants will learn a solid, holistic foundation in AcroYoga & Partner Acrobatics. Intermediate/Advanced participants will be challenged with complex washing machines, dynamic tricks (whips, pops, Icarian), H2H and other fun stuff.
Dates
16 – 23rd Dec
On the 16th we start with a welcome circle at 5:30pm, followed by dinner together. Then we have 5 full days of program. On the last day, the 23rd, we will finish with a breakfast together and everyone can catch the boat that departs in the morning. 
Timetable
8 – 9 am _ Morning Yoga
9 – 10 am _ Breakfast
10 am – 1 pm _ AcroYoga and inversions
1 pm – 3:30 pm _ Lunch
3:30 – 5:30 pm _ Variable afternoon activities
6 – 8 pm _ Dinner
8 pm – 9:30 pm _ Lunar session / chill time
Pricing
Prices include all classes (as described above), accommodation and 3 meals per day.
Regular price:
Shared room (usually double room)

500 € / 17.300 THB

Private Bungalow

620 € / 21.400 THB
SIGN UP HERE: https://forms.gle/M2dLS9TuseESa9qT7
The team
This retreat is organized and facilitated by Gabriella and Mito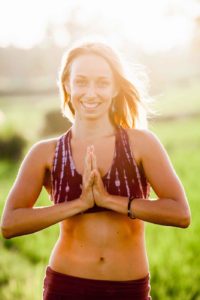 Encouraging each student to feel safe, included and ready to explore playfulness and trust! We are stronger together, empowered and held by a community of supportive people. 
Gabriella is a certified AcroYoga International teacher and she has studied acrobatics and circus arts at the Swedish Circus school, Cirkus Cirkor. She teaches Thai-Yoga-Massage, inviting students into a Lunar dance of healing touch. She has studied Thai-Yoga-Massage with the Sunshine Network in Thailand. In 2009 she co-founded the AcroYoga Stockholm community with Tobias Strollo and she teaches and travels worldwide.
https://www.acroyogastockholm.com
Born and raised in Germany, Mito now lives a nomadic lifestyle exploring and teaching movement, acrobatics, Yoga and bodywork.
Movement and its diverse effects and qualities have blessed Mito with lots of precious moments, insights and connections. From (re)discovering the joy of play and exploration, to health, power and freedom, to teamwork and social skills, and even to profound spirituality. Now it is also part of his passion to share these experiences.
In his workshops he intends to facilitate a holistic, transformative experience of embodiment, where open and sincere experiencing of movement, the self and others can happen in a natural, intuitive and joyful way. A place where the inner child can thrive and shine.
The Venue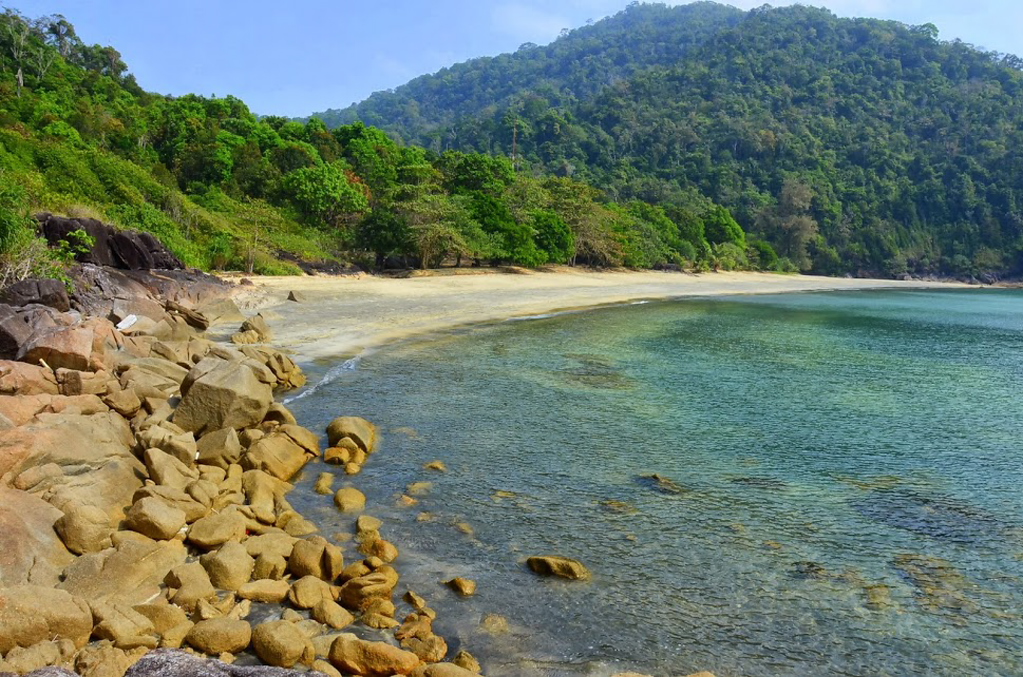 Koh Chang Nui (nui means small) is a small tropical island on the Andaman side of Thailand in the province of Ranong, very close to the border to Myanmar. Be careful, there is another, much bigger Koh Chang in Trat province, close to Cambodia!
Koh Chang is one of the most quiet and natural islands of Thailand. Perfect to retreat from the buzz of modern life. People say it's like Thailand used to be 20 or 30 years ago. 
Conditions on the island are simple and life happens close to nature.
There are no cars and almost no motorbikes on the island. No buzzing nighlightlife, almost no bars, almost no fancy huge resorts. Electricity is only available for a few hours a day. There is no WiFi and only poor mobile phone signal (AIS phone simcard seems to work best). The huts are basic and there can be many mosquitos.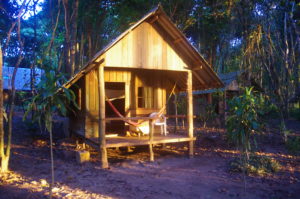 This might not be the fancy extravagance one can find on other islands, but it is exactly where Koh Changs charm lies. No hordes of tanning oily tourists roasting in the sun, surrounded by pushy local vendors. Instead just a hand full of friendly open locals and regulars. The small amount of people on the island makes it a very cozy, homely atmosphere. And nature is omnipresent. Beautiful arty shapes of brown and gray painted on the sand by the waves (see pictures). The sounds of the waves, the wind in the trees, the crickets and birds (especially the local speciality: the Hornbill). A real immersion into the tropical island vibe.
Are you ready for it?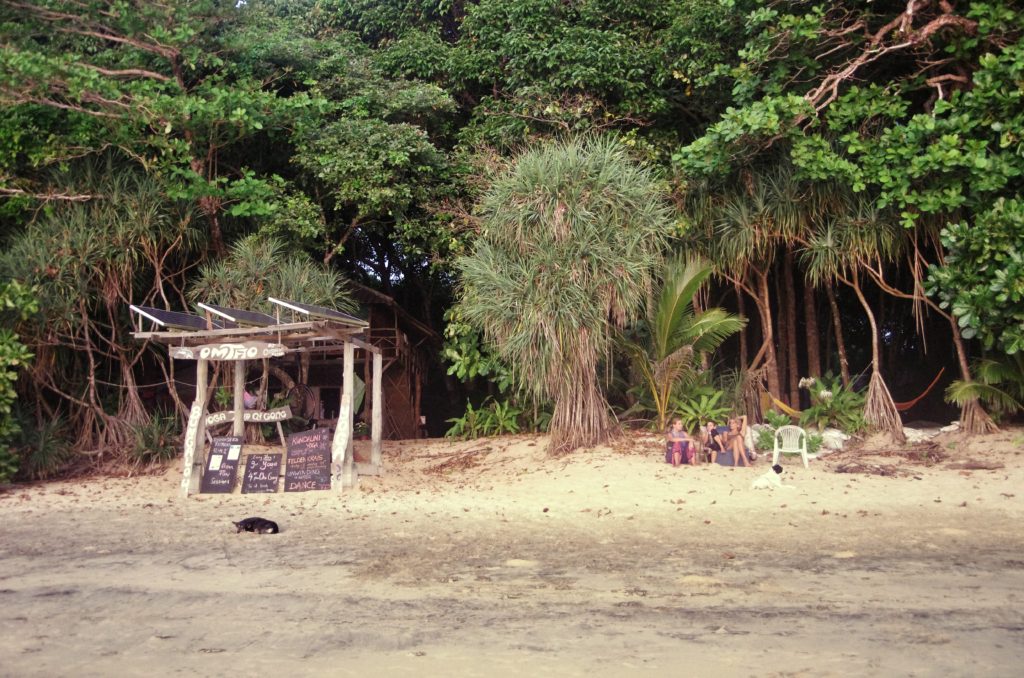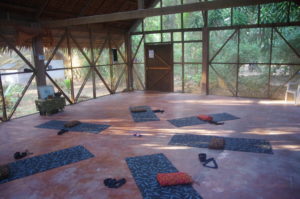 The retreat will be hosted by OmTao, a beautiful center run by a German couple, built into the jungle right behind the beach. It comprises several huts and a beautiful open air shala (with mosquito screens all around).
Read more about the venue and see pictures of the yogaspace, beach & accommodation here http://www.omtao.net
There is no ATM on the island! Make sure to bring enough money before you enter the boat. 
In case you want to use a Thai Sim card choose AIS 12call to be sure you have a good signal.
How to get to OmTao
https://goo.gl/maps/TA8qKTjCAcTKfink8
First you need to get to Ranong, either by bus or by flight. From Bangkok, you can either take one of the shiny Sci-Fi buses by day or night. Or you fly directly to Ranong. 
You can book your night-bus here: https://12go.asia/en/travel/bangkok/ranong?date=2019-12-15&people=1
Then you need to take a ferry from Ranong pier to Koh Chang. Ask for Saphan Plaa Koh Payam/Koh Chang. There are two boats directly to Ao Yai (= long beach, where we are located) per day, 9:30 a.m. and 1 p.m. It is about 1,5 hours by normal longtail / slow boat, and costs around 200 Baht.
In case you don't make it in time, look for the speedboats. They should cost around 350 Baht and usually stop at Koh Chang pier, which is on the other side of the island. Some include taxi transport from there some don't. A motorbike taxi should cost around 100 Baht. Please check at the pier or book here: https://12go.asia/en/travel/ranong-pier/koh-chang-ranong?date=2019-12-16&people=1
Although Omtao belongs to Cashew Resort, the quickest way is to get off the longtail boat at Sunset Bungalows (the first stop on the long beach) and walk 50m up the beach to the right.
Food
The retreat price includes 3 meals per day @Cashew Resort. You get to choose from a variety of dishes and one drink per meal.
Of course we provide free drinking water all day. Please bring your own bottle to refill!
There will be tea and coffee available from OmTao for 30 Baht (= 0,87€) per cup. But we also have a kitchen in our house, where you can boil water to make your own drinks if you bring the ingredients.
For special dietary requirements, please contact us in time. 
There is also a small supermarket, about a 15 minutes walk away.
What to bring
Refillable water bottle

Enough cash (not ATM on the island)

Sunscreen

Mosquito repellent

It can be a bit chilly in the mornings (~20°C 😉 ). So you might want to bring some long sleeves for that. (White colors will also be nice to keep the mosquitos away during sunset.)
SIGN UP HERE: https://forms.gle/M2dLS9TuseESa9qT7
If you have any questions please use the contact form below.
You can use the Facebook event page to connect to the other monkeys, coordinate travel plans etc.
We are looking forward to meet you and move together!