AkroYoga im englischen Garten – Ninja Skills Part 2
Monday 10.8.2020
18:00 - 20:00
webcal
-
iCal
-
UPDATE: Class is cancelled because of not enough sign-ups. August is not the time for classes I guess 😉
We start again full power in October!
---
We had so much fun last time, so we're gonna do it again. – Ninja Skills part 2
If the weather is nice/dry I offer 2 hours of Multi-Level AkroYoga in the Englischer Garten.
Ninja Skills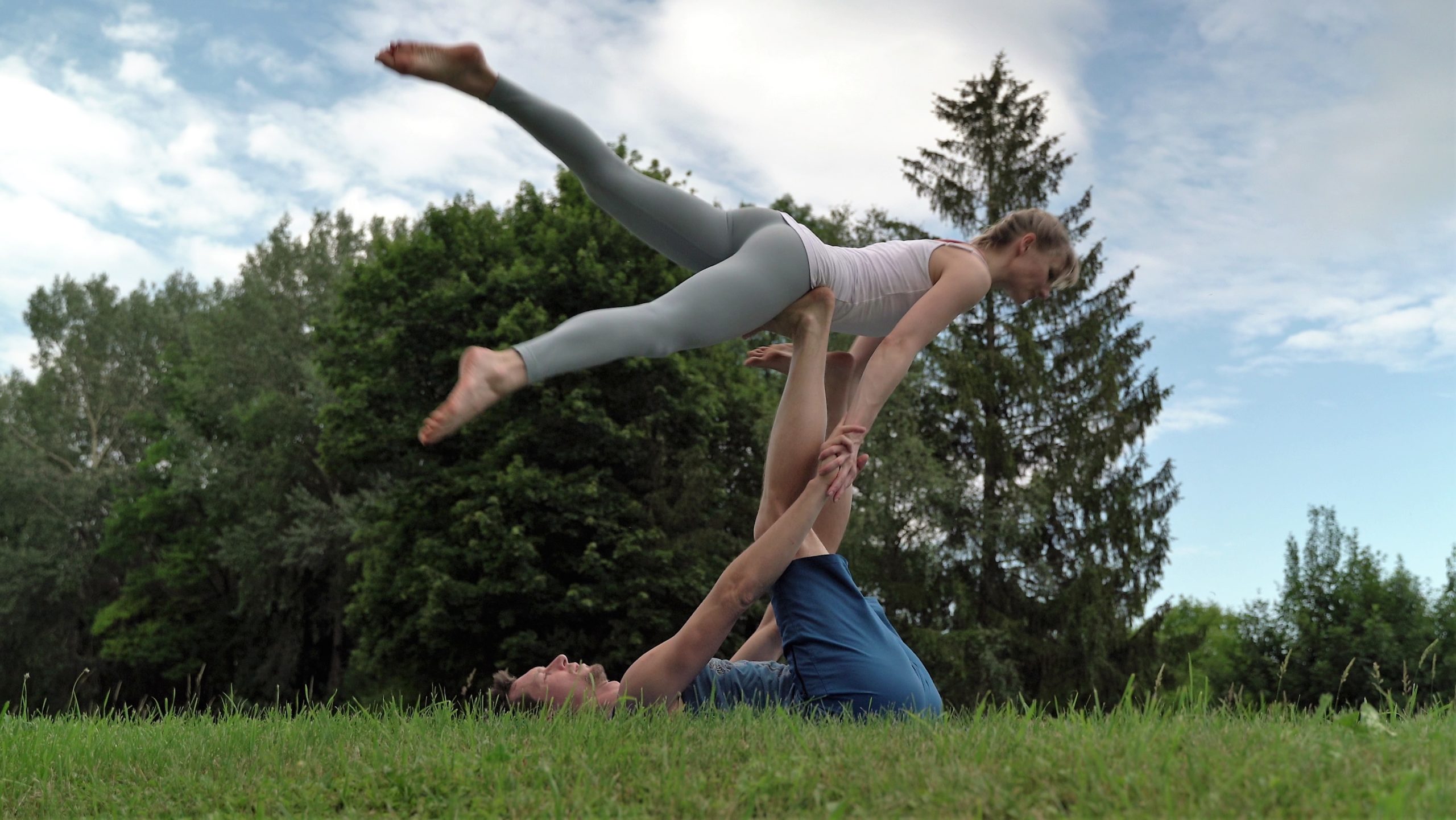 Ninjas are known to move subtle, lissome, precise and silent. In this workshop we will develop these skills in our movements – solo, in pairs, upside down, and of course in partner acrobatics.
If you already know the famous "Ninja Star" washingmachine, you can look forward to nice variations and progressions (even for those who have joined a Ninja Skills class with me before).
If you don't, no problem. You're about to find out what it is 😉
Multi-Level means we simultaneously offer variations for different levels of experience. Beginners are welcome.
Ideally you come with 2 close friends to minimize the contact. But you can of course also come alone.
As far as I understand, if we set fixed teams at the beginning and collect all contact info for tracing, we are fine.
Location
Here is the location for the class in Munich in the park: https://goo.gl/maps/gpK6MWcP2noFVL4w7
Coming spontaneously I possible, but if not enough people sign up, it might not happen, and I will not be able to notify you about it if you do not give me your contact by signing up.
Costs
The suggested donation for each the acroyoga session is 20-30€. However, to include everyone interested, YOU get to choose how much seems appropriate for you atm.
You can pay cash on the site, via paypal.me/MitoMonkey, or by bank transfer to:
Michael Flohrschütz
IBAN: DE10 2004 1133 0400 5955 00
Registration
Sign up here:
If the form doesn't show completely/correctly, use this link: https://form.jotform.com/202022840481343
---
Looking forward to move with you!
Mito
Other upcoming events in this category:
No events in this category