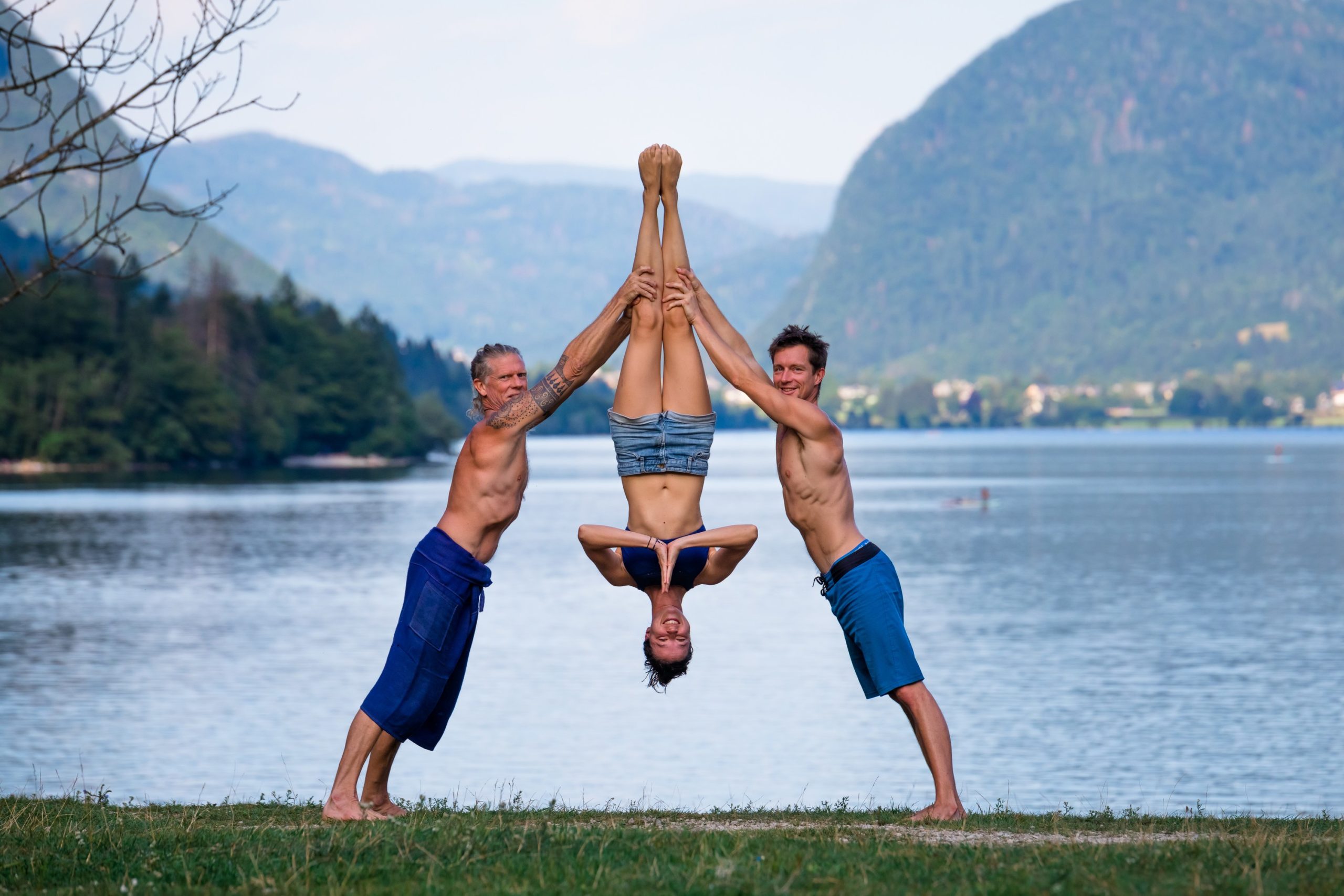 Let's dive into FLOW !
Drei Workshops die uns in den Fluss bringen.

Wir werden durch Akro Waschmaschinen und Sequenzen fließen, in unseren Körpern Geschmeidigkeit aufbauen, sowie auch unsere Kreativität zum sprudeln bringen.
(Photo by Ishine Photography)
(For English please use the translator in the sidebar, or send me a message via the contact form below. All workshops can be taught in English on request.)
Um gut zu fließen in unseren Bewegungen üben wir die Geschmeidigkeit in unserem eigenen Körper. Damit zwischen Base und Flyer ein müheloser Tanz entstehen kann üben wir die Kommunikation über Berührung, Balance und Kraftübertragung.
Natürlich werden wir uns auch akrobatische Flows und Waschmaschinen erarbeiten.
Zum Flow gehört aber auch der geistige Zustand. Deshalb werden wir auch Übungen machen die uns helfen aus dem Denken und, Planen und Urteilen zu kommen um die Kreativität richtig fließen zu lassen.
Die Workshops bauen kaum aufeinander auf, es ist also kein Problem nur an einzelnen Terminen teil zu nehmen.
Multi-Level, d.h. ich werde einfachere und schwerere Optionen anbieten sodass für alle was dabei ist. Komplette Neulinge bitte ich erstmal einen ABC zu besuchen. Der nächste von mir findet am 7.3. statt. Hier die Details und Anmeldung: Akroyoga ABC
Du kannst gerne alleine oder mit Partner kommen.
Jede Einheit besteht aus: Warmup, Partnerübungen, Handstand Training, Partner Akrobatik, Cooldown (meist Thai-Yoga-Massage)
Daten
Jeweils 13 bis 16 Uhr.
Kosten
30€ pro Workshop bzw. 25€ für Jim EV Mitglieder
Oder 80€ für alle 3 Termine, bzw. 70€ für JIM EV Mitglieder.
Ort
Turnhalle der Grundschule an der Jenaer Straße 3, 80992 München-Moosach.
https://drive.google.com/open?id=1bVJF4kcVtZN8b1ZnwKLZEOgp-qk&usp=sharing
Auf der Karte ist genau der Eingang markiert.
Anmeldung
Falls das Anmeldeformular nicht korrekt/vollständig angezeigt wird klick einfach hier:
https://form.jotform.com/MitoFlyingMonkey/2020_03-04-akroyoga-flow-lab-in-moo
Fragen?