Movement Explorations
Monday 20.7.2020
18:00 - 19:30
webcal
-
iCal
-
Power – Freedom – Awareness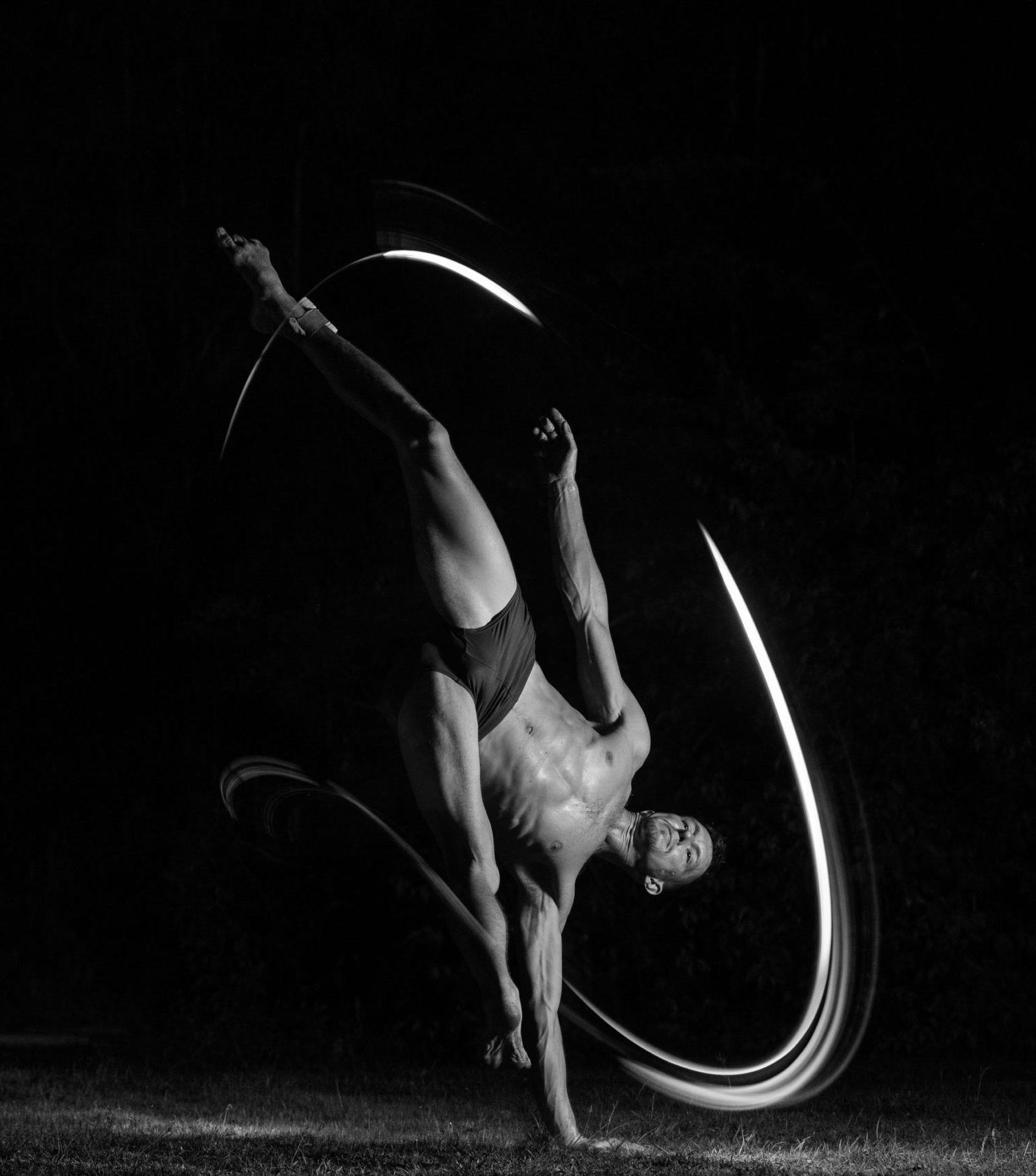 "Movement explorations" is a blend of solo acrobatics, dynamic inversion, Capoeira moves, dance elements, ground flow, mobility and power drills, body awareness and movement intelligence.
Just like AcroYoga is not only for young athletic people. This practice is also available to any (more or less) healthy person of almost any age. You might need a bit of space for it though.
It will challenge and train your movement and body intelligence, your balance and coordination. We build up mobility, power and subtleness. But most of all we want to enjoy the practice. It should leave your with a pleasureable, grounded yet light feeling of connection to your body and your surroundings.
After submitting the signup form (see below) you will receive a confirmation email with the link to join the session online.
When there is nice weather in Munich, you can join me offline outdoors in a park as well. Location will be sent out a day in advance. Usually Englischer Garten or Hirschgarten.
Some sessions may be recorded (only I will be visible, not the participants). So if you would like to join, but are not free at the time, please contact me to get the recording.
What you need
The more space you have to move and roll around, the better. Sometimes we might make use of a wall or a stool, but is not required. One (or even several) mats will be good for floor movements.
Comfortable stretchy cloth, ideally without big zippers, buttons or other hard objects is advisable.
Costs
The suggested donation for each session is 15-20€. However, if you can not afford it atm you can also pay less.
Thank you for supporting me and appreciating my work!
If you are a websdesigner and would be interested in an exchange (free classes or personal coachings for some help with my website) please contact me!
Either: paypal.me/MitoMonkey
or bank transfer:
Michael Flohrschuetz
IBAN: DE10 2004 1133 0400 5955 00
(If both those options do not work for you, please contact me I'm sure we'll find a solution.)
Registration
Sign up here:
If the form doesn't show completely/correctly, use this link: https://form.jotform.com/201472564744356
---
Looking forward to move and train with you!
Other upcoming events in this category:
No events in this category